The Bandwagon is back! This weekend, Saturday 31st July – Sunday 1st August, we're bringing a stellar lineup of Manchester-based rising talent to Bury town centre, entertaining lucky onlookers for free! Find us outside the Drill Hall on Castle Street, Bury between 2-5pm on each day.
No tickets are required, and performances are ideal for families and music fans alike, with artists performing original music from a range of genres, with something to suit all tastes.
The Lineup
Saturday 31st July 2021 – 2-5pm
Yemi Bolatiwa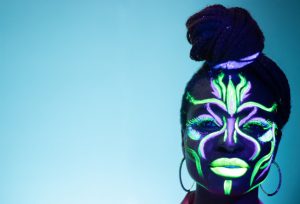 Recently heard on BBC Radio 1 & Kiss FM and with performances and features on BBC Introducing Manchester, BBC Radio Manchester and BBC 1Xtra under her belt, London born & bred soul singer Yemi Bolatiwa is making waves throughout the Manchester music scene.
Yemi's live act spans many forms, from an electronic quartet featuring viola and sax, to a dynamic 7-piece with soulful groove and energy. After being long-listed for Glastonbury's emerging talent competition in 2020, you can expect to see Yemi's new-found live setup across UK stages and beyond.
Hideout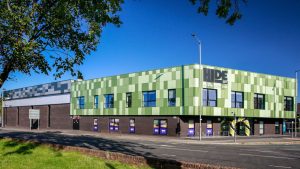 Senior members from HideOut Youth Zone will perform on The Bandwagon, showcasing their talents and providing live performances in rapping, singing, dancing and spoken word.
Raelle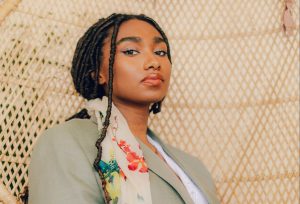 Raelle is part of a new refreshing wave of Neo-soul artists from London. She started her musical journey as a child growing up in a Jamaican household in south east London, listening to an array of musical talent, but what really seemed to speak to her was 70s soul. She nurtured this natural interest attending Live music Jams and jazz nights across the capital, which finally saw her releasing her first single in 2020.
Her last release 'Purple Skies' was selected for the Spotify editorial playlist 'Fresh Finds: The wave', amassing over 30,000 streams within its first month of release. It was also supported by BBC radio 1xtra, being selected to play on DJ Target's UK touchdown tour, as well as garnering support from BBC introducing, DUMMY Mag, Earmilk, and TRENCH to name a few. Raelle is set to release her debut EP 'Wake up Sunshine' in July 2021 through DMY artists
Sunday 1st August 2021 – 2-5pm
Secret Night Gang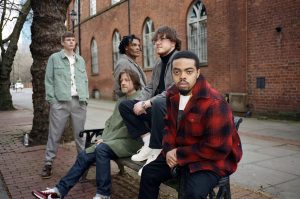 Founding members of Secret Night Gang, Callum Connell & Kemani Anderson have shared a love of writing music together since they were 14-year-old school friends. Hooking up with bassist Stuart Whitehead in 2018, a summer of endless late nights was spent combining their shared vision, and writing their debut album.
2021 has already seen hugely positive movements for Secret Night Gang, having just signed to Gilles Peterson's Brownswood Recordings, the BBC 6 Music DJ, founder of Worldwide FM and celebrator of soulful sounds from across the globe. Listen to SNG's latest single 'Captured' for a taste of what to expect.
Baked A La Ska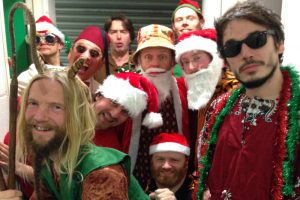 Baked A La Ska are the "heavy heavy sound" of Manchester. Since 2008, they have been serving up the sweetest of good party vibes, vintage ska sounds and an eccentric platter of covers.
It is a band of assembled oddballs and pranksters brought together by keyboardist and wizard Basil Padprik, fronted by an un-holy trio of singers: Frank "The Skank", Tommy Robot and Kuntri Ranks, who combine with the soft lilt and harmonica magic of Robin Sunflower. Baked A La Ska also feature one of the tightest rhythm sections in Manchester with the "chops to make you drop".