Live music has been in short supply due to the pandemic. With the world opening back up, Band on the Wall decided to bring some joy and some much-missed music back. On 22nd May 2021, the Bandwagon by Band on the Wall rolled into Stockport market square with a little surprise…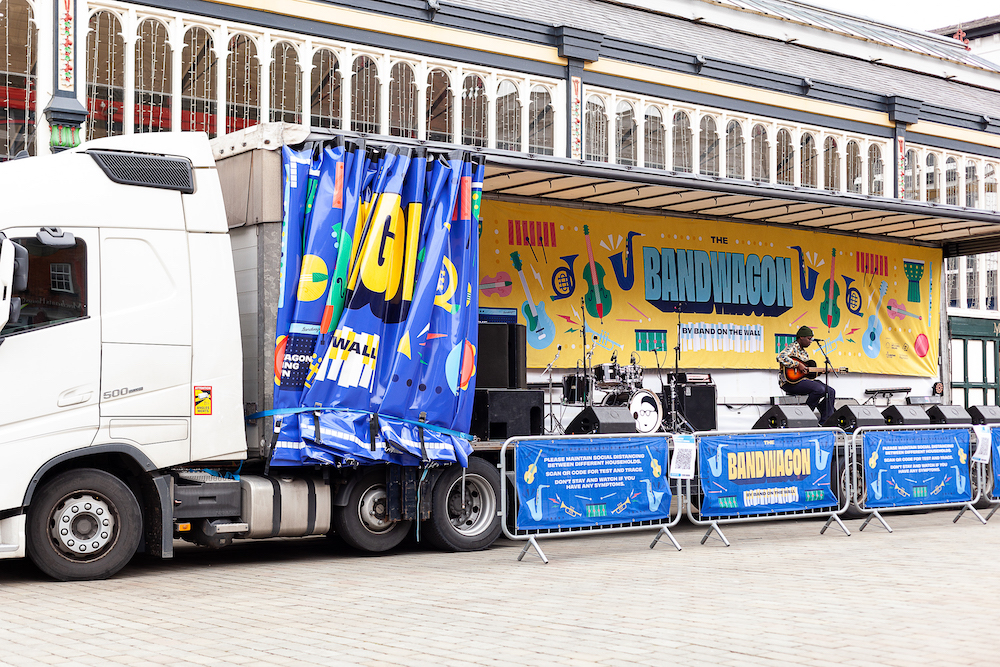 The Bandwagon is our customised touring gig truck, featuring a stage and an eclectic line-up of emerging artists, performing at pop-up outdoor locations in Greater Manchester, entertaining lucky locals for free. The Bandwagon brings live music back in an outdoor, covid-secure setting.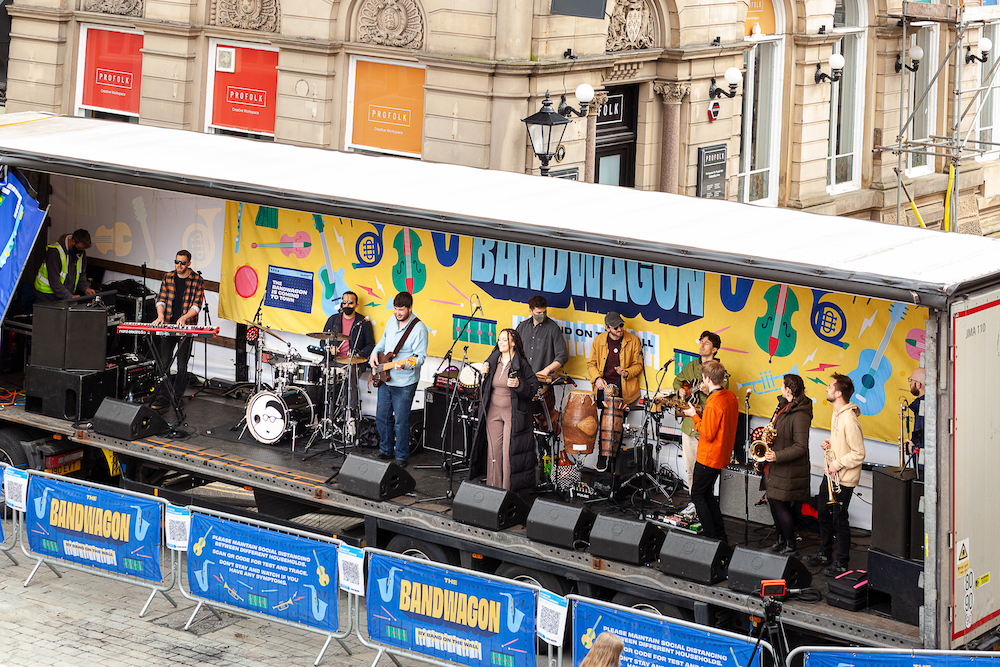 With the location kept top secret for our first event, we popped up in Stockport's historic market square on a sunny Saturday afternoon. The lineup comprised of emerging Manchester artists who featured on Band on the Wall's '2020' fundraising compilation album last year: Mali Hayes, Agbeko, Werkha, Lieko Quintet, and Marco Woolf.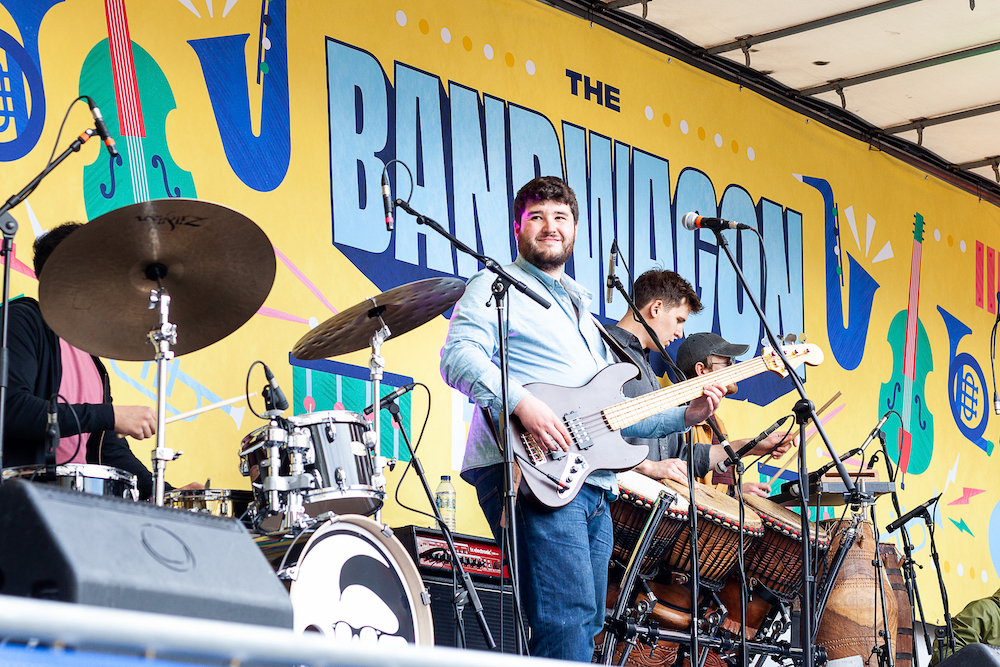 The event was free and no tickets were needed, with the public asked to 'check in' via the NHS track-and-trace app.
We'll be doing more events with the Bandwagon over the summer – coming to a location near you soon!
Watch our short film of the event now.
Many thanks to Arts Council England and the Culture Recovery Fund, the Granada Foundation and Stockport Metropolitan Borough Council for their kind support.