Listen to Skeltr's eponymous debut album — or better still, catch them live — and you'll get a true sense of their unconventional style and bold take on jazz fusion. The group consists of alto saxophonist Sam Healey and drummer Craig Hanson, yet their sound extends much further than the tones of their primary instruments: synths, keyboards and vocals all finding a spot within their colourful soundscapes.
As well as being proficient musicians, Craig and Sam are also adept presenters and ahead of their headline show at Soup Kitchen on 8th November, have put together a fantastic podcast for us, breaking down the first two tracks from their debut record. The pair provide fascinating insight into the creation of tracks Heltr and Monday Flavour, attacking our high-flown questions (which we thought would serve merely as a narrative guide, but threw up some top shelf banter when read out verbatim) with zany humour and musical knowhow.
As the insightful podcast reveals, the boys worked closely with Graham Massey on the project. His engineering experience and instrumental resources proved vital to the sound of the record, just as his studio snaps have proven perfect to accompany this article. Below we can see a typical live room setup from one of the many Skeltr sessions, with an array of keyboards including Massey's Fender Rhodes, a Microkorg XL37 and acoustic piano, across from Craig's sprawling drum kit. The acoustic panelling separating the instruments helps to alleviate 'bleed' between microphones, meaning that the recorded sound can be as clean and isolated as possible, but the musicians can still read each other's body language and create a lively recording.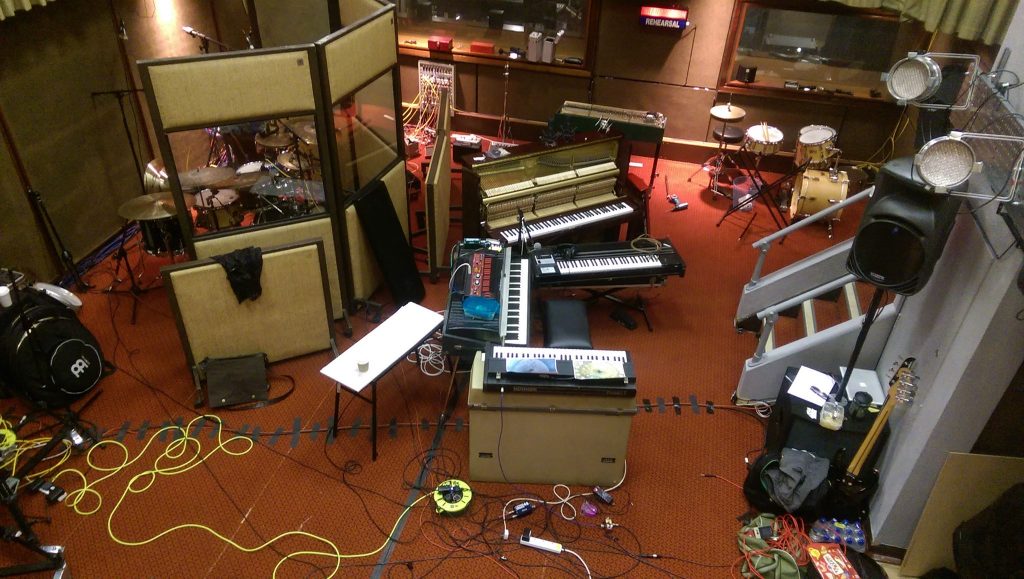 Elsewhere, the control room where Massey, Hanson and Healey mixed the record, is packed with audio production hardware, set to the imposing backdrop of racks of electronics. As Sam explains in the podcast, the three creatives got together most Monday and Wednesday mornings over the course of an 8 month stretch to mix the record, Sam describing Graham as 'patient and accommodating' when mixing the project.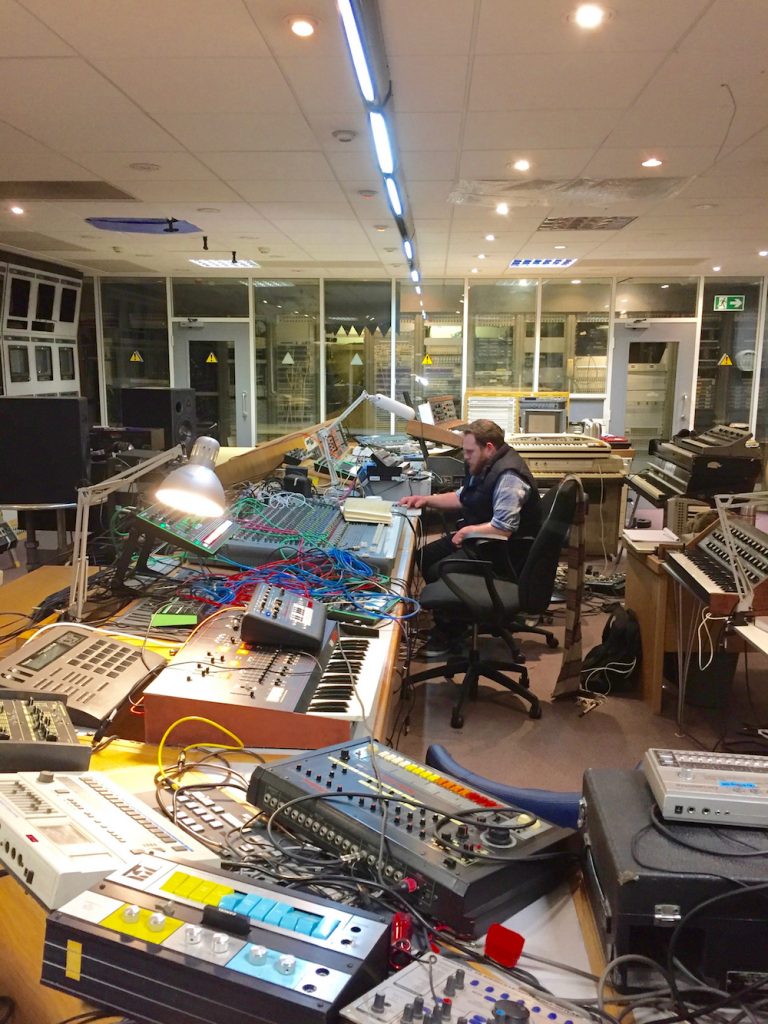 We're chuffed to have such a funny and exciting podcast ahead of what will be a stunning headline show and recommend you check it out before picking up tickets.
Photo credit: Graham Massey.
Podcast produced by Skeltr.